In today's fast-paced world, ensuring the safety and security of our homes and businesses is of utmost importance. With advancements in technology, the way we approach surveillance has evolved significantly. The Robotic Intelligent Camera is a groundbreaking product that integrates cutting-edge technologies to provide intelligent monitoring and active defense capabilities. Let's delve into the features and benefits that make this product a game-changer in the field of home security.
The Robotic Intelligent Camera combines various state-of-the-art technologies to create an all-in-one surveillance solution. It leverages the latest sixth-generation non-cooled high-definition infrared technology, high-definition visible imaging technology, AI intelligent analysis technology, laser illumination/ranging technology, sound and light rejection technology, wireless transmission technology, and power control technology. This integration allows for unparalleled monitoring capabilities, flexibility in deployment, and adaptability to different environments.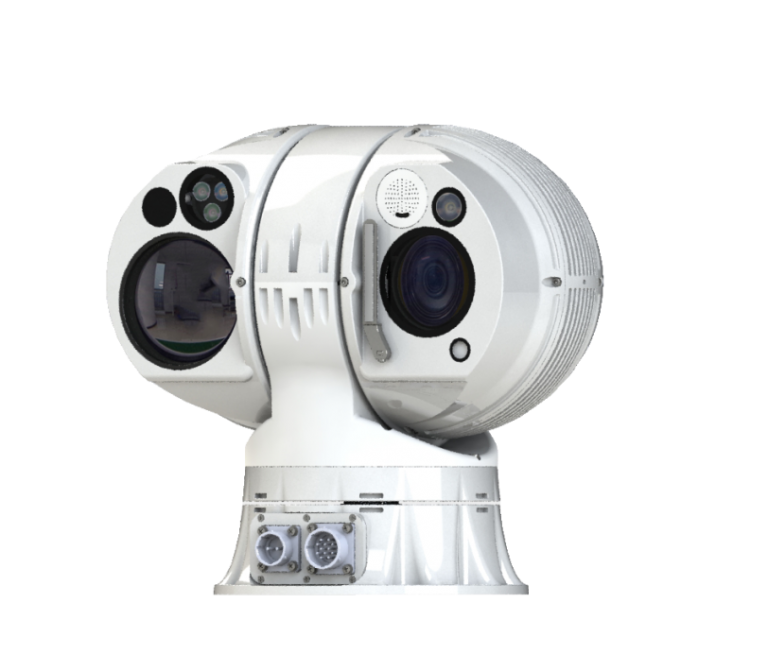 Robotic Intelligent Camera
One of the key components of the Robotic Intelligent Camera is the infrared thermal imaging camera module. It employs a highly sensitive 1280×1024 resolution 12μm ultra-fine resolution uncooled focal plane imaging detector, accompanied by a miniaturized infrared lens. The advanced digital circuits and image processing algorithms ensure that the captured images are incredibly detailed and smooth. Additionally, the laser camera utilizes a full HD color black and white dual-mode low-light CMOS sensor, a high-definition day and night dual-use lens, and an efficient floodlight laser illuminator. This combination enables the Robotic Intelligent Camera to provide exceptional visibility even in challenging lighting conditions.
With its AI, the intelligent video analysis module, the Robotic Intelligent Camera can effectively identify and analyze the behavior of monitored objects in various environments. This capability allows for intelligent detection, classification, and identification of vehicles, ships, and people. Moreover, the product is equipped with an advanced tracking engine that can continuously track moving or stationary objects, adapting to complex detection environments effortlessly. This level of intelligence drastically reduces the need for human intervention and resources, making the Robotic Intelligent Camera a cost-effective solution.
The Robotic Intelligent Camera's design takes into account both functionality and durability. Its super-strong aluminum alloy shell provides robust protection, with an IP67 rating ensuring resistance against dust, water, and corrosion. This enables the device to operate stably in harsh outdoor environments, including sandstorms, strong winds, and salt spray. With 24/7 operation capabilities, the Robotic Intelligent Camera excels in all weather conditions, offering round-the-clock monitoring and observation.
One notable feature of the Robotic Intelligent Camera is its active defense capabilities. By utilizing high-decibel speakers and flashing lights, the device can effectively deter and halt unauthorized individuals. This proactive approach to security sets the Robotic Intelligent Camera apart from traditional surveillance systems, adding an extra layer of protection to your premises.
Installation and maintenance are hassle-free with the Robotic Intelligent Camera. Weighing less than 10 kilograms, the device boasts a lightweight IoT design that allows for easy setup and maintenance. It can be equipped with 4G/5G transmission capabilities, and integration with photovoltaic power stations enables rapid deployment and reduced construction costs. The Robotic Intelligent Camera is built to last, with military-grade gimbal technology and superior materials ensuring its adaptability to various harsh environments.
The Robotic Intelligent Camera Electronic Robotic Guard represents a significant advancement in the field of home security cameras. By incorporating state-of-the-art technologies such as CMOS memory, motion detection, video analytics, and CMOS image sensors, it offers unparalleled monitoring capabilities. Whether it's for personal use or commercial applications, the Robotic Intelligent Camera provides a comprehensive surveillance solution that enhances safety, security, and peace of mind.
In conclusion, the Robotic Intelligent Camera Electronic Robotic Guard sets a new standard for home security cameras. Its intelligent monitoring features, active defense capabilities, and adaptability to various environments make it an invaluable asset for any smart home or business. With the Robotic Intelligent Camera, you can rest assured that your premises are protected around the clock, thanks to its advanced technology and innovative design. Embrace the future of surveillance with the Robotic Intelligent Camera and experience a new level of security and convenience.
Part 2 provides comprehensive explanations and examples of specific applications.
For other articles on Robotic Intelligent Camera, please click here
Robotic Intelligent Camera Part 2: The Varied Applications of Surveillance Cameras
Share this article to gain insights from your connections!