SWIR Lenses
Short Wave Infrared Lenses (SWIR Lenses) are specifically designed for use in the short wave infrared region with light from 0.9 – 1.7μm. Sometimes referred to as short wave infrared lenses, these optical lenses have an important place in sorting, surveillance, inspection, quality control, and night vision. At Avantier, we offer both in stock Short-Wave Infrared Lenses and specialize in custom SWIR lens solutions that precisely match our customers' specifications.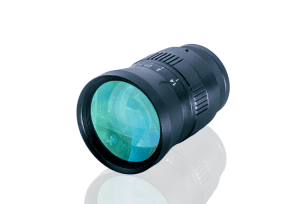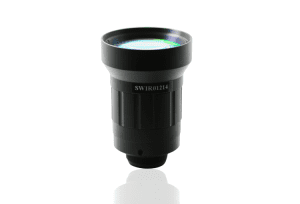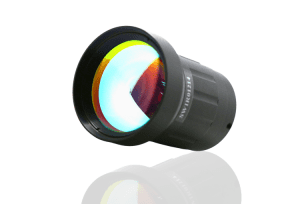 How SWIR Cameras Work?
Short wave infrared imaging systems rely on non-visible light that is emitted in the atmosphere through hydroxyl ion emissions. This light, called atmospheric night glow, is primarily in the short wave infrared range.Though short wave infrared light is invisible to the human eye, it can easily be picked up by machine vision systems.
SWIR light has some special properties that make it extremely useful for surveillance. Visible light is easily scattered by particles of water vapor in the atmosphere, making it impossible to see well in bad weather. SWIR light, on the other hand, is not scattered by atmospheric water or smoke and can be used to produce clear, high resolution images of areas obstructed by fog or fires. A SWIR camera will typically have a pixel size of about 20 – 30 µm.
Since SWIR imaging systems are not affected by the presence or absence of visible light they perform just as well at night as they do during the day. Some substances which are impenetrable to visible light— silicone, for instance— are transparent in SWIR light, and certain colors which seem identical when viewed in visible light can be differentiated with SWIR.
Applications of SWIR lenses
SWIR lenses may be best known for their place in outdoor night vision cameras, which has given them ever increasing importance in many defense applications as well as in civilian security.
But SWIR lenses also play an important part in medicine, where they are used for biomedical imaging, in environmental stewardship and in industry. For instance, the fruit industry relies on SWIR imagery to separate blemished fruit from what is good. Bruising or soft spots that would be impossible to see with visible light stand out in stark contrast when using SWIR.
Custom SWIR Lens Solutions at Avantier
At Avantier, we stand at the forefront of SWIR research and have access to the most advanced substrates and manufacturing technologies. Our optical design and engineering team can produce custom SWIR lenses manufactured to your exact specifications. We can produce either fixed focal length lenses or zoom lenses, and our wide range of manufacturing equipment enables us to fabricate lenses with high transmission and a very high spatial resolution. The high quality of these lenses means they perform well even with low levels of scattered or stray light.
If you don't want to go through the trouble of designing a SWIR lens from scratch, you can also work with our pre-engineered designs that allow you to customize a preliminary design with your preferred dimensions, coatings, and wavelength range. We want to meet you where you're at, and are happy to customize as much or as little as meets your needs. 
Contact us today to discuss your order or set up an initial consultation.
WE CAN HELP YOU!
Contact us NOW for sales & expert advice.