Optical glass filters
Optical glass filters offered by Avantier are precision devices made from high-quality glass to control and modify the passage of light. They find applications in various fields. Common types include color filters, neutral density filters, polarizing filters, UV filters, IR filters, and more. These filters are used for enhancing image quality, managing exposure, and achieving specific optical effects. High-quality colored optical glass is utilized to create a variety of filters to meet specific demands.
Optical glass filters are typically made from high-quality optical glass that has been precisely shaped and coated to achieve specific optical properties. They are commonly used in various applications to achieve different effects, enhance image quality, or control the spectral characteristics of light. Here are some common types of optical glass filters:
Color Filters: These filters are used to selectively transmit or block certain colors or wavelengths of light. They are often used in photography and cinematography to adjust the color balance or create artistic effects. Examples include red, blue, and green filters.
Neutral Density (ND) Filters: ND filters uniformly reduce the intensity of light entering the lens without affecting its color. They are used to control exposure in photography and videography, allowing for longer exposures or wider apertures in bright conditions.
Polarizing Filters: Polarizers are used to reduce glare and reflections from surfaces like water, glass, and shiny objects. They also enhance contrast and saturation in landscape photography by selectively blocking polarized light.
Ultraviolet (UV) Filters: UV filters are primarily used to block ultraviolet light that can affect image quality, particularly in high-altitude or coastal environments. They are also used as protective filters for camera lenses.
Infrared (IR) Filters: IR filters block visible light and allow only infrared light to pass through. They are used in applications such as infrared photography, thermal imaging, and remote control systems.
Bandpass and Longpass Filters: These filters allow a specific range of wavelengths to pass through while blocking others. Bandpass filters are used in fluorescence microscopy and spectroscopy, while longpass filters transmit longer wavelengths while blocking shorter ones.
Shortpass Filters: Shortpass filters transmit shorter wavelengths while blocking longer ones. They are used in applications like UV photography and fluorescence imaging.
Optical Density Filters: These filters are designed to provide a specific level of attenuation or optical density across a broad range of wavelengths. They are commonly used in scientific and industrial applications.
Interference Filters: Interference filters are precision optical filters that exploit the interference of light waves to selectively transmit or reflect specific wavelengths. They are used in spectroscopy, astronomy, and telecommunications.
Gradient Filters: Gradient filters are used in photography to balance the exposure in scenes with uneven lighting. They gradually transition from clear to a specific filter type (e.g., ND or color) to achieve the desired effect.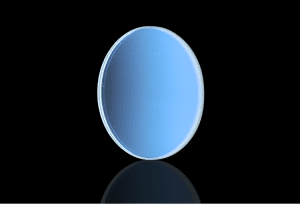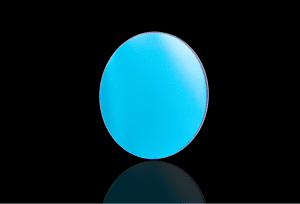 | | | | | | |
| --- | --- | --- | --- | --- | --- |
| Name | Type | Name | Type | Name | Type |
| Sky-light filter | KSY | Fluorescent filer | EC | Six-star-light filter | LX |
| UV filter | UV | Enhanced color filter | FL | Six-star-light filter | BX |
| Amber color temperature filter | 85A | Low contrast filter | LC | Changeable crossing filter | KS |
| Blue color temperature filter | 80B | Polarized light filter | PL | Two-image filter | DY-2F |
| Yellow filter | Y | Screen filter | SN | Three-image filter | DY-3F |
| Red filter | R | Mist filter(five classes) | W-0,1,2,3,4 | Four-image filter | DY-4F |
| Orange filter | O | Crossing filter | SZ | Five-image filter | DY-5F |
| Green filter | G | Meter filter | MZ | Six-image filter | DY-6F |
| Planar three-image filter | DY-3PF | Planar six-image filter | DY-6PF | Yellow hole-filter | ZK-J |
| Rainbow filter | CH | Green hole-filter | ZK-L | Red hole-filter | ZK-H |
| Mild hole-filter(light) | ZK-R1 | Light grey hole-filter | FL | Neutral gray hole-filter | ZK-A6 |
| Mild hole-filter(thick ) | ZK-R2 | – | – | – | – |
Choosing high quality colored optical glass for material, utilizing processing, we fabricate filters. Its coated surface and its specific spectral characteristic can meet all kinds of demands. There are three kinds of filter (white-black, color and specific application), 40 types in our factory with the size of M46, M49, M52,M58 and so on. Please contact Avantier to discuss special requirements you may have.
WE CAN HELP YOU!
Contact us NOW for sales & expert advice.