Optical Lens Assembly
Avantier is at the forefront of custom optical lens assembly and design, and we can assist you through every step of the process, from initial blueprints and designs to assembly of the final product. As a premier provider of optical components and devices, with decades of experience in the optics industry, we are able to design and build even the most complex optical lens assemblies to the most stringent standards.
Optical Components and Lens Assemblies
Optical assembly is an umbrella term that covers the construction of a wide variety of optical systems. Optical assemblies will not only include optical parts such as mirrors, prisms, optical filters, and lenses in different focal length, they also include mechanical parts such as the mounts used to focus light or hold a prism in the right orientation.  Without a thorough understanding of optical science and optical assembly in particular, the manufacture of optical systems will be problematic at best. Not all providers of optical components are able to provide adequate assembly services, but Avantier has the skillset needed to provide premier assembly and design for any application.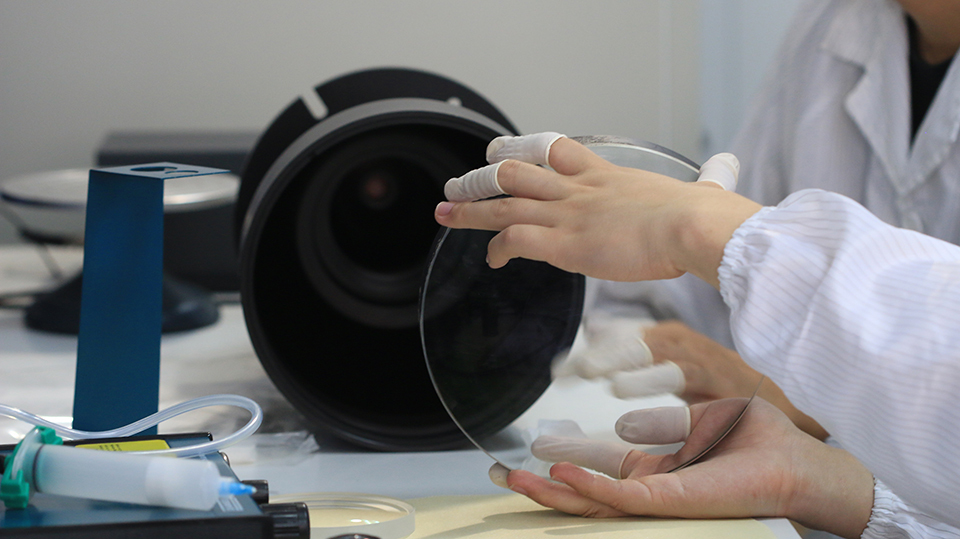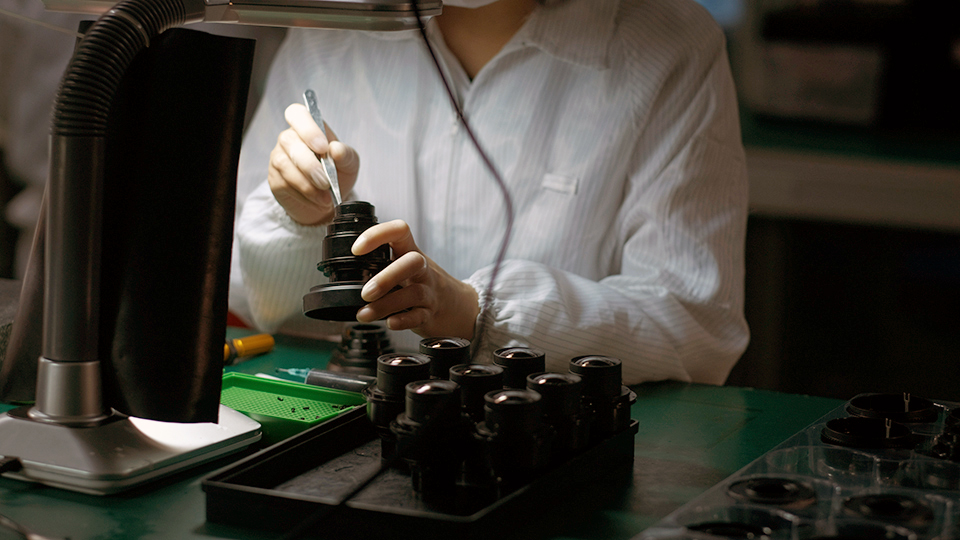 Types of Optical Assembly and Design
Optical design engineering can be divided into two main categories: optical electrical and optical mechanical. Let's look at both types in more detail here.
Optical electrical assembly and design encompasses the assembly operations and design of any optical systems that include electrical parts or electronic hardware. For instance, you might want to incorporate a laser diode, sensor or printed circuit board (PCB) into your assembly. The rise of automated optical systems has made optical electrical engineering a fast growing field. From night vision imaging systems to fluorescent microscope systems, the applications of optical electrical engineering are many and varied.
Optical mechanical assembly and design, on the other hand, refers to the integration of mechanical parts such as mounting cells or housings to optical assemblies. Single-use assemblies may utilize simple mechanical assemblies but those that require constant careful adjustments will require movable parts and  more complex mechanics. Mirror assemblies, imaging objectives, and tube lenses are all examples of optical mechanical assemblies.
Optical Assembly and Design at Avantier
Our team includes experts in both optical electrical and optical mechanical engineering. We are able to complete:
Reverse engineering of existing systems. This enables us to help customers who need adjustments made to an existing model, or those who have been using optical assemblies that are no longer in production.
Rapid Prototyping enables us to bring your ideas to life as quickly as humanely possible. With a rapid prototype, you'll be able to fully test your designs and determine if it functions as intended or whether tweaks are needed. Our engineers will also use the prototype to determine what adjustments in parts or assembly can improve performance or decrease manufacturing cost.
Testing, Verification, and Continuous Improvement. Testing happens not only in the prototype stage but also after the manufacture of any part or assembly in our factory.  We verify that any finished assemblies fully meet all of our customers standards before they are shipped out. For ongoing orders, the production process is subject to a continuous improvement cycle that opt
Design for Manufacturability. Our engineering team is not only skilled at coming up with a design that best matches your optical criteria and needs, they also use design for manufacturability to ensure your part or assembly can be produced in a timely manner and at the best price point possible.
Applications
Optical assemblies are important in many industries. At Avantier Inc. we design and produce custom optical lens assemblies for clients in life science and medicine, in aerospace and defense, in industry and entertainment. Our lens assemblies and designs may include any number of optical components, including spherical lenses (either plano-concave or plano-convex), aspherical lenses (with a radius of curvature that varies over the lens), and cylindrical lenses, which come in a wide variety of types and always focus light to a line.
Medical Research and Treatment
Optical systems are key both to cutting-edge medical research as well as for diagnosis and treatment in clinics and hospitals. Some examples of medical optical assemblies produced by Avantier include:
PCR Fluorescent microscopy devices
Surgical tracking tools
Ophthalmic lasers
Portable ultrasound systems
Point of care testing
Automated refractors
We understand the unique needs of those in the medical profession, where budgets may be tight but quality can never be compromised. Our engineering team has proven expertise in designing quality systems which meet every standard and are able to be produced in a timely and affordable way. Our manufacturing capabilities encompass both one-of-a-kind configurations and high volume production of optical systems.
Aerospace and Defense
Image and surveillance systems for aerospace and defense also rely on high quality optical assemblies that perform reliably even under non ideal conditions. Examples of aerospace or defense optical assemblies we've designed or produced include:
Laser guidance systems
Imaging systems for drone vision
Security cameras
Day/Night systems and equipment including thermal imaging capabilities
Laser range finders
LiDAR systems providing land imaging systems
Defense contractors have total confidence in our engineering and design staff, knowing that when we take on a job we will complete it to the highest standard in a manner that is fully compliant with all regulations.
Industry
Optical systems enable industry to automate many processes and create feedback loops that keep your manufacturing running smoothly in all circumstances. Some examples of optical assemblies used in industry include:
Barcode readers utilizing laser imaging
Machine vision control systems
Laser alignment systems
Water testing systems
Our opto mechanical designers are able to take your raw ideas and help you refine them into a high fidelity prototype that can be brought into full production.
Your Custom Optical Lens Assembly Project
No matter what challenges you face, the optical engineering and design team at Avantier is ready to come alongside you and provide solutions to every difficulty.
We are both ISO 9001:2015 and ISO13485:2016 certified, and our world class manufacturing capabilities enable us not only to help you with conceptual difficulties and planning but also produce the high precision optical lens assemblies or optical devices you require.
For instance, we have available clean rooms with a class 100 laminar flow table and optical isolation table, and vertical alignment stations with air-bearing rotary tables. State of the art metrology equipment enables us to check and double check every component or assembly before it leaves our factory. Whether you need a basic lens with a thin film coating or a highly complex optical device that perform optimally under challenging conditions, you can be confident that with Avantier you will be well taken care of.
Contact us if you'd like to chat about your optical needs or to schedule a free consultation or request for quote on your next project.
WE CAN HELP YOU!
Contact us NOW for sales & expert advice.