Agilent Cary 7000 Spectrophotometer
These spectrophotometers offer adaptable and reliable measurement capabilities for both reflection and transmission, effectively catering to the needs of high-volume optical component production (such as mirrors, lenses, and filters). These spectrophotometers seem to have the ability to adjust their measurement parameters according to different requirements and offer dependable results. This adaptability makes them suitable for use in industries where large quantities of optical components are being produced, ensuring consistent quality control and accurate characterization of the components' optical properties. The combination of their versatility, reliability, and capacity for high-volume measurements would make these spectrophotometers valuable tools in optical manufacturing processes.
Features:
Perform absolute reflection and transmission measurements in a single sequence, with adjustable angles and polarization (s or p), all without disturbing the sample.
Measure diffusely scattered transmission and reflection at various angles. Enjoy independent control over detector and sample positioning.
Benefit from the spacious sample chamber that accommodates diverse sample sizes, offering 360-degree rotational flexibility.
Exercise complete command over beam collimation and patch size to simulate actual usage conditions of your sample.
Reduce analysis costs by leveraging automation and robotics, saving both time and money.
Experience rapid measurements that take minutes, compared to other systems that take hours to days. The automation allows unattended operation.
Set up your method, capture a baseline for all angles, insert samples, and leave the system to operate independently.
Gain new insights into advanced materials with an extraordinary 10 Abs range.
The Agilent Cary 7000 UMS extends the base Cary 7000 spectrophotometer's 10 Abs range, delivering accurate results even for challenging samples, like those with high optical density (OD) or in difficult conditions.
Attain high-quality results swiftly using the latest Cary WinUV software.
The Cary WinUV software features an intuitive method editor, advanced data processing, and 3D graphics for rapid and precise data analysis.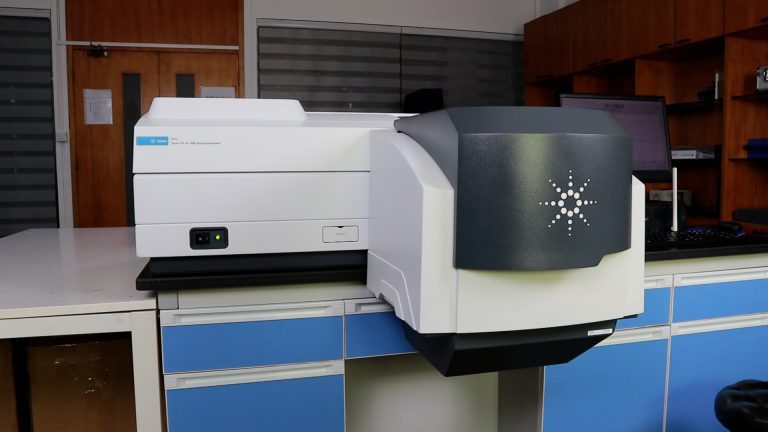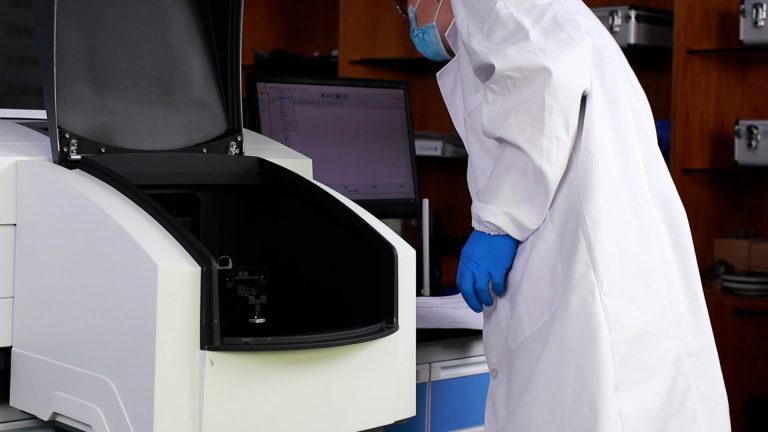 Fulfilling an array of solid sampling requirements, the Agilent Cary 7000 Universal Measurement Spectrophotometer (UMS) stands as your comprehensive solution. Swiftly amass numerous UV-Vis-NIR spectra overnight, or efficiently analyze optical components and thin films within minutes to hours, eliminating the lengthy wait of days. This turn-key offering, the Cary 7000 UMS, seamlessly caters to research, development, and quality assurance/quality control needs in fields like optics, thin films, coatings, solar technology, and glass.
With the Cary 7000 Spectrophotometer's multifaceted capabilities in multiage specular reflectance and transmittance, novel experimental designs are now feasible, amplifying your research endeavors. Furthermore, the automated reflectance and transmission functions not only enhance efficiency but also lead to significant time and cost savings.
Applications
Cary UV-Vis-NIR in thin films, optics & glass 
Utilizing Cary UV-Vis-NIR spectrophotometers for thin films, optics, and glass applications ensures precise evaluation of material optical characteristics. This precision aids applied research, product development, and the entire production process, encompassing tasks such as design, prototyping, manufacturing, and quality control. These spectrophotometers offer adaptable and reliable measurement capabilities for both reflection and transmission, effectively catering to the needs of high-volume optical component production (such as mirrors, lenses, and filters). With the inclusion of advanced automation features, swift insights are gained, effectively reducing analysis costs on a per-case basis.
Cary UV-Vis-NIR in semiconductors – photonics & optoelectronics devices
The precise detection and management of light are pivotal in propelling the progress of photonic and optoelectronic devices. Within this context, accuracy and measurement versatility are of utmost importance. Cary UV-Vis-NIR spectrophotometers serve as tailored solutions for testing and measuring photonics-related aspects, accommodating devices of various sizes and geometries. These spectrophotometers enable the comprehensive examination of light reflection and transmission across expansive dynamic ranges, optical densities, and spectral resolutions, ensuring comprehensive analysis within the field of photonics.
Specifications
| | |
| --- | --- |
| Control Software | Cary WinUV for UV-Vis-NIR Applications |
| Depth | 710 mm |
| Height | 380 mm |
| Light Source | Tungsten halogen visible and deuterium arc UV |
| Maximum Scanning Speed | UV-Vis 2,000 nm/min NIR 8,000 nm/min |
| Photometric Range (Abs) | 10 Abs |
| Photometric System | Double beam |
| Power Requirements | 100-240 VAC, 50/60 Hz |
| Spectral Bandwidth | UV-Vis 0.01 – 5.00 nm NIR 0.04 – 20 nm |
| Wavelength | 175 – 3300 nm |
| Weight | 91 kg |
| Width | 1020 mm |
| Z-height | 20 mm |
Avantier capitalizes on the Agilent Cary 7000 Spectrophotometer's cutting-edge attributes to pioneer advancements in precision optics and advanced materials. By seamlessly integrating its adaptable measurement capabilities, Avantier achieves meticulous analysis of optical properties, enabling optimized designs and consistent quality. The instrument's swift measurements and extended absorbance range empower Avantier to delve into complex material structures with confidence, while its automation and Cary WinUV software streamline processes for efficient data collection and analysis. In essence, the Cary 7000 serves as Avantier's invaluable partner, propelling their innovation and excellence across precision optics and advanced materials domains. Please contact us if you'd like to schedule a free consultation or request for a quote on your next project.
WE CAN HELP YOU!
Contact us NOW for sales & expert advice.