Projection Lens
At Avantier we produce custom projection lens assemblies on request for projector manufacturers worldwide. We understand the unique requirements and challenges faced by those in the projector industry and can help you by providing the perfect lens for your application. 
 Projection lenses are the key components of projectors that enable an image to be magnified and projected onto a distant surface while maintaining image quality. They are ubiquitous in modern society and can be found in classrooms, meeting rooms, movie theaters and planetariums. In each of these situations, low aberration and high-quality image is key.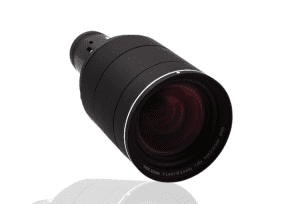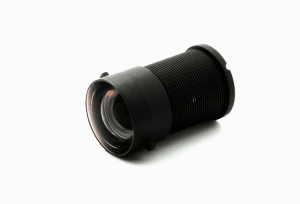 Types of Projection Lens
Projection lenses are complex, multi-element lenses and come in different resolutions and with different depths of field. There are two main types of projection lenses; zoom or fixed focus. 
A zoom projection lens is designed with multiple focal lengths and the ability to project a clear, high quality image onto screens at various distances. 
A fixed focus lens is designed to work for one specific distance. It has one focal length and will produce a high quality image, well focused image at only that particular distance from the lens.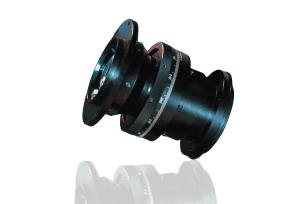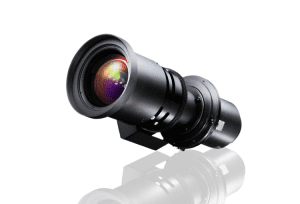 Qualities of a Projection Lens
A good projection lens will have low distortion, tight color registration, high brightness, and high resolution. It will focus uniformly and perform consistently. 
To achieve this, careful engineering is needed. A combination of different lenses are carefully chosen to correct visual distortions and aberrations. The substrate of each component lens is  also selected carefully: only the highest grade of optical glass is suitable for projector lenses. 
These projector lenses are produced through a molding process or cut from an optical blank using diamond tuning. A careful grinding and polishing process enables us to ensure each component lens will fit perfectly into the assembly and that the surface is smooth, with the exact curve required. 
After the lenses are prepared, our optical engineers assemble them into the projector lens and test the assembly with a TriOptics ImageMaster, metrology equipment that allows us to ensure the lens meets all applicable standards and will perform as desired.
Digital Rear Projection Lens Sample Specifications
| | |
| --- | --- |
| Focal Length | 12.5mm |
| Maximum Aperture | F/2.5 |
| Imager format | 0.7″ 1280X720 |
| Transmission | 85% |
| Field Angle | 72° |
| Imager Circle | 18mm |
| Distortion | 0.50% |
| Relative Illumination | 70% |
| Projection Range | 0.7m ~ 1.4m |
| Lateral Color | <1/3 pixel |
Custom Projection Lenses Made to Order
Avantier focuses on producing high performance custom optics designed and built to exactly meet our customer's specifications. Our clients come from a wide range of fields, and they have just one thing in common: they end up fully satisfied with the optics they receive.
Our optical designers are experts in projection optics and can help you determine exactly what type of projection lens will work best for your application. Lens design is a complex subject, but when you've got an expert on your team you can be sure that you'll end up with the best design for your application.
We can also produce projector lenses from your pre-existing designs, or work with you to reverse-engineer a lens that has worked for you in the past. Contact us today to discuss the possibilities available to you or schedule an initial consultation. 
WE CAN HELP YOU!
Contact us NOW for sales & expert advice.