Shortpass Filter
Introducing Shortpass Filters
Shortpass filters are a specialized category of edge filters meticulously engineered to allow the passage of light waves shorter than a predefined cutoff wavelength while effectively blocking longer wavelengths. At Avantier, we take pride in crafting high-quality shortpass filters tailored to a diverse range of applications, spanning the medical industry, research endeavors, and defense applications. Our filters are characterized by exceptional light transmission capabilities, making them suitable for ultraviolet, visible, and infrared applications. Engineered for robust performance across varying conditions, these filters exhibit remarkable durability, withstanding normal handling and cleaning processes.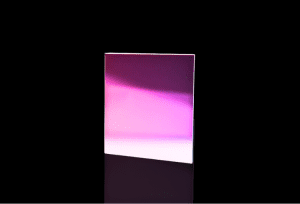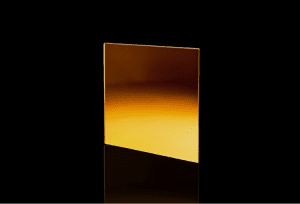 Comprehending Shortpass Filters
Within the realm of edge filters, which includes both shortpass and longpass filters, the primary objective is to selectively transmit a specific range of light while suppressing or rejecting another range. In the case of shortpass filters, the pivotal transition point between transmission and rejection is referred to as the "cut-off wavelength" – the wavelength at which transmission reaches the 50% mark. The cut-off wavelength stands as the most critical specification for a shortpass filter and is typically expressed as a single numerical value, such as 600 nm.
A well-crafted shortpass filter boasts a sharp cut-off, effectively blocking light above the cut-off wavelength. Essentially, nearly 100% of light shorter than the cut-off wavelength passes through the filter without alteration. These two distinct regions are commonly referred to as the "rejection range" and the "transmission range" of the shortpass filter.
Proper Mounting of Your Shortpass Filter
While shortpass filters can effectively filter light in both directions with minimal differences in intensity or spectral characteristics, our recommendation is to orient the filter with the coated side facing the light source. This not only eliminates the risk of thermal damage to your filter but also minimizes potential thermal effects arising from intense out-of-band radiation.
Our standard shortpass filters are typically utilized with a normal angle of incidence, although adjustments in orientation can fine-tune the cut-off wavelength. As a general guideline, every 45-degree change in incidence angle will lead to a 10% alteration in the cut-off wavelength.
Applications of Shortpass Filters
Shortpass edge filters occupy a significant role in various imaging and photometry devices, offering invaluable assistance in eliminating distortions by effectively blocking broad ranges of unwanted light. For instance, a common application is as a "hot mirror," effectively obstructing undesirable infrared radiation. These filters find prominence in Raman spectroscopy and fluorescence microscopy. Furthermore, shortpass filters can be combined with longpass filters to create bandpass filters. In this configuration, radiation passing through one filter proceeds into the other, resulting in the elimination of both high and low wavelength ranges, allowing only the desired passband to transmit.
Avantier maintains an extensive inventory of standard and hard-coated shortpass filters, available individually or in comprehensive kits. Our seasoned engineering and design team is also at your service, ready to assist in devising the optimal filter arrangement tailored to your specific application requirements. Please don't hesitate to get in touch with us to access a catalog of in-stock shortpass filters and explore customized options designed to meet your unique needs.
WE CAN HELP YOU!
Contact us NOW for sales & expert advice.